Blog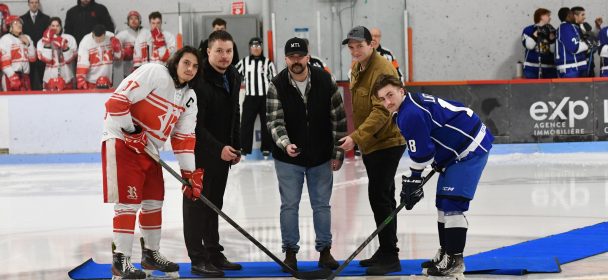 Titans opened their National Championship in high fashion by winning 9-3 tonight against High Prairie the West champions.
The Bleu never trailed in the game.
Maxime Lavoie with 2 goals and 2 assists had a great night. Christopher Fanfan also scored twice. 17 Titans have amassed at least 1 point tonight.
Eloi Bouchard for the win.
Great crowd at the Center tonight. Thank you
Tomorrow is a Titans-Rattlers "rematch".
This is going to be an exciting game.
It's at 8:15 p.m.
Previously, North York and High Prairie will meet at 5:00 p.m.
#roadtoruss
in the photo 3 former Titans: Craig Wood, Chris Levesque & Bryn Roberts.
Similar Articles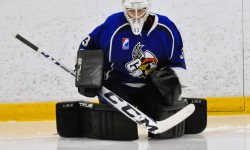 Your Titans hit a wall with limited resources against the leading team in Bradford. Although the boys tried hard, trailing
Read More