Blog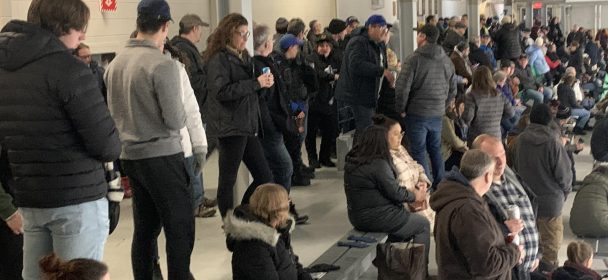 Titans lost to the Pirates tonight by a score of 5-1.
A game where the Titans missed several chances to score but the Pirates deserved to win.
Coach Sébastien gave the youngsters a lot of ice time tonight, even allowing 16-year-old goalie Tyler Fowler to play the 3rd period. Only his second appearance of the season in the net.
Breadon Mitchell scored the Titans' lone goal.
Shots were 39-30 in favor of the Pirates
There is only 1 game left in the regular season for the Blue who will be in Sturgeon Falls on Sunday afternoon to face the Lynx.
Incidentally, the Titans will kick off their playoff series on Wednesday night against those same Lynx here at the Center for a Best of 3 series.
Game to be played at 8:00 p.m.
Nice crowd tonight at the Center.
Thank you for coming in large numbers for this part.
Go Titans!
Similar Articles
Titans showed up tonight and played a much better game than the day before. Unfortunately they lost 5-4 against the
Read More