Blog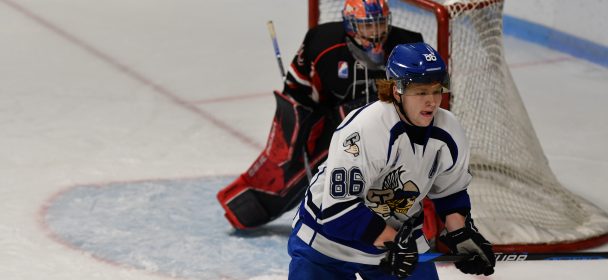 Titans lost 6-1 this afternoon at the Center against the Pirates.
The visitors mastered this game leading 2-0, 4-0 and ultimately 6-1.
It was Nathan Hardy who scored the home side's only goal.
Titans thus suffer a first lost after 3 consecutive wins. The team thus presents a record of 9-6-1 for 19 points.
Coach Sébastien's men will return to action on Friday at home against Bancroft.
This will be the 1st of a series of 3 games in 3 days, the 2nd game also being at the Center on Saturday against South Muskoka while on Sunday the Blue will travel to West Nipissing to face the Lynx.
Thank you to the many families who attended the game today with the little ones. Kids thus obtained a mini stick courtesy of Desjardins and the Titans.
A great promo that we will certainly resume later this season.
Similar Articles
Titans showed up tonight and played a much better game than the day before. Unfortunately they lost 5-4 against the
Read More