Blog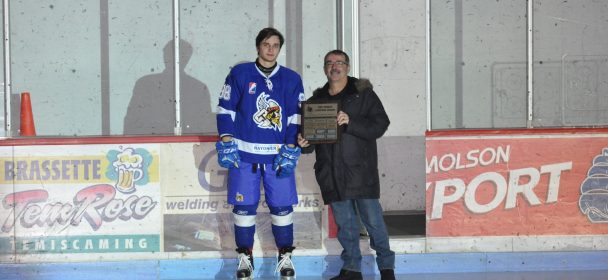 In a game on Thursday evening the Titans hosted the last place Ottawa team. With only 12 skaters on the bench the Sharpshooters were no match for the Titans. Only 34 seconds into the start of the game, the massacre had begun. By the end of the first period the score was 5-0. The Titans doubled the score to 10-0 after 40 minutes and kept their average of goals per period going in the final frame with 5 more goals to end the contest 15-0. The shots on goal reflect the domination as the Titans directed 73 shots towards the 2 Ottawa netminders while Tim Cachard had a light evening stopping all 14 Sharpshooter shots and earning the shutout. Players getting their name on the scoresheet were Colten Smith 3g-2 assists, Daniil Shkvyrin 1g-3a,Nicolas Valdal 2g-2a, Joakim Braneby 2g-1a, Dayton Murray 2g 1a, Eisai Arai 1g 2a, Zdenek Fabry 1g-1a, Felippo Guaita 1g-1a, Bailey Chenier and Axel Hallor had one goal each. With the win tonight by the Titans combined with the Pirates loss 8-4 to the Civics, the Titans have 44 points to Ville Marie's 46. Both teams have played 31 games.
The Titans will face off against the same Sharpshooters Friday night at 8pm to cap off the doubleheader matchup. Then will end their weekend with a Sunday matinee in South River against their other Northern rivals, the Spartans.
Prior to the start of the game Nikita Sidenko was presented with the Temkin Campers award as December player of the month.
Similar Articles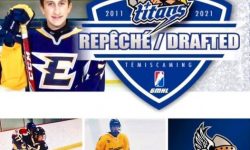 Titans announce the signing of our 2021 8th round at the last GMHL Draft, defenseman Karl Champagne (2004) 5'11 ''
Read More