Blog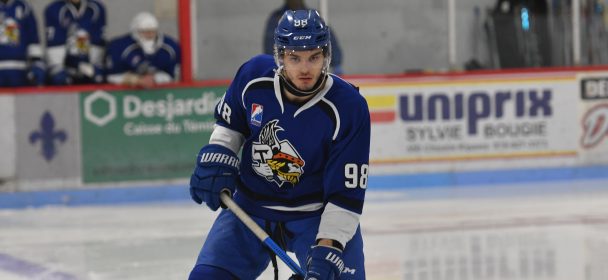 They say good teams find a way to win. Wasn't easy tonight but the Titans won 4-3 against the Bradford Bulls.
Éloi Bouchard (1st star of the game) held the fort in 2nd before things settled down for the Blue in 3rd.
It was a goal from Charles-André Cypihot that sealed the win with about 5 minutes to go in the game.
Jerry Mongrain, Ilya Badanin and David Fontaine were the other scorers.
Note that the game started 90 minutes late due to an power failure.
Your Titans take a 2-0 series lead.
The next 2 games will be played Saturday and Sunday nights in Bradford.
Similar Articles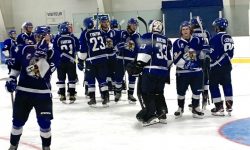 Your Titans played a strong game tonight and after taking a 5-0 lead in the first period, the team cruised
Read More