Blog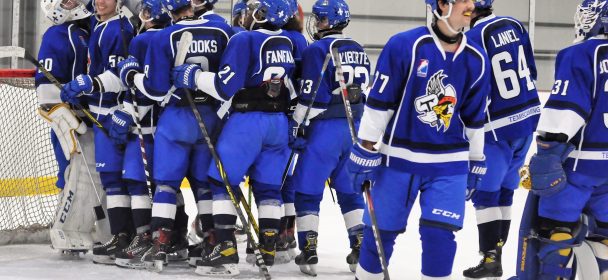 Titans secured an 11th consecutive win tonight at South Muskoka, beating the Shield 6-0.
Solid, especially in the 2nd period when the Titans added up the penalties, Tyson Beaudoin earned his 1st shutout with the Jr.
Reingold Shtemke with 2 goals, Pier-Luc Céré (1-2), Ilya Badanin, Jérôme Rochefort and Nathan Hardy scored for the Blues.
The Titans now have 24 points out of a possible 26 since the start of the season, having played 9 of their games on the road (8-1).
Next game for your Titans, next Wednesday in Bradford against the Bulls.
Go Titans!
Similar Articles
Today we are pleased to announce the return of a 9th champion of the Russell as Christopher Fanfan is
Read More