Blog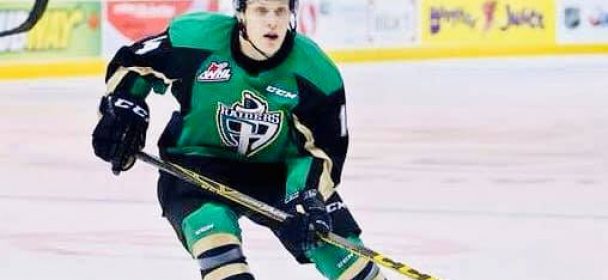 Drew Warkentine joins the Titans
The Titans are very pleased to announce the signing of free agent Drew Warkentine ('98) 6'0 '' 190.
Warkentine is a natural center that can also play on the wing and has evolved for more than 2 seasons for the Prince Albert Raiders of the Major Junior A Western Hockey League (WHL).
The new Titans player also played for the Humbolt Broncos of the SJHL (Saskatchewan Jr Hockey League) with whom he scored 31 points in 33 games last year, including 24 goals.
Our GM François Harrisson has this to say about his most recent acquisition:
"It was former Titans Rylan Freed who played the intermediary between Drew and us. I sincerely thank him for his implication.
Drew is what has come to be called a power forward. A powerful skater, a tough player to check, with a heavy and accurate shot. He played at the highest possible Jr level in Canada for more than 2 seasons (87 games) which attests to his talent level.
If he has been called upon to play a defensive role with the Raiders, he has shown in Jr A that he can be a dangerous scorer.
Only a serious injury limited him to 32 games in his second season at Prince Albert.
What his teammates will appreciate about him is that he is a player who puts the team first.
He knows that he is joining a good club and he intends to integrate himself into it by playing the role that coach Sébastien will give him. Needless to say, this is an attitude that we really like.
This is his last Jr season and Drew has left Saskatchewan for Témiscaming this morning for the right reasons in his mind.
We are really happy to welcome Drew to the team. "
Drew Warkentine will meet his new teammates during team training Monday evening.
Our newest forward will wear jersey number 23 and will be in uniform for the January 12 game at Meaford.
Welcome to the Titans Drew.
Similar Articles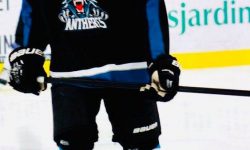 The Titans complete a trio of signatures in their defensive squad this week by announcing that Gabriel Brière (99) 5'11
Read More