Blog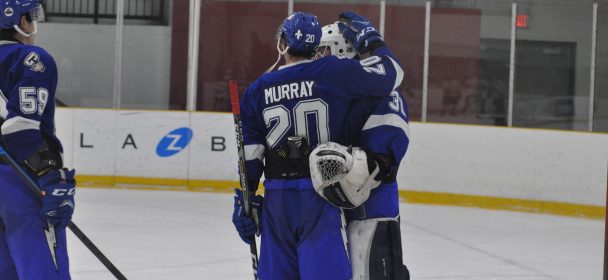 It wasn't the prettiest of wins for the Titans on Saturday night in Gloucester but the Titans collected their 4th straight road win. Playing a team in the cellar of the North division. Maybe a little too much confidence led to a game that was much closer than the score of 5-2 indicated.
The win marks a 15th victory in the last 17 games for the Titans. Once more the Titans allowed less than 3 goals by their opposition.
Following another Lynx 5-4 victory over the Pirates, the Titans now find themselves only 4 points out of top spot currently held by Ville-Marie and the the Titans have two games in hand. The Titans never trailed in the game leading 3-0 after 20 minutes, 3-1 after the middle period. Goals came from five different players tonight: Dayton Murray, Joakim Braneby, Zdenek Fabry, Axel Hallor and Timur Ulyanov.
Shots were 45-34 Titans, Emile Goulet collected the win. The team will be staying over in the Ottawa area overnight and hitting the ice in Vanier Sunday afternoon at 3:30pm against these same Sharpshooters.
Similar Articles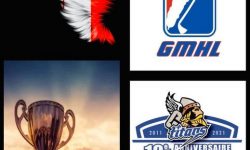 The Greater Metro Junior "A" Hockey League is proud to announce the addition of a National Championship Event to conclude
Read More