Blog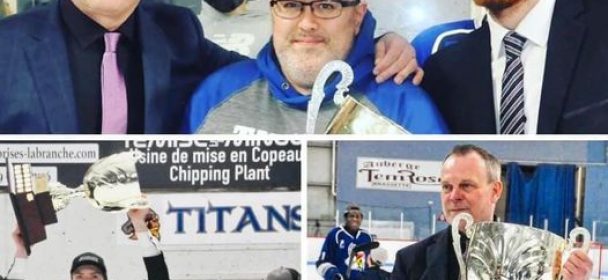 Titans announce today the return of 2 important members of our team for the next season, assistant coaches Shawn Harwood and Xavier Gagnon.
Shawn Harwood has over 25 years of experience in hockey, including as a coach. He got noticed by the Titans when leading the Midget AA North Bay Trappers to the Championship Finals.
Known for his composure and his very accurate observations, Shawn will once again be in charge of the D Corp during games.
The North Bay resident will be in his 3rd season with us.
Xavier Gagnon played hockey in the Drummondville region before working as a referee, then taking the leap as a coach.
He shows undeniable qualities as a coach, being particularly effective in noting opponents' tactics during games.
A young coach now 22 years old, we even saw him in the Titans uniform during a few games last year when injuries reduced the number of our available players.
Xavier will be in his second season as assistant coach to head coach Sébastien Lacroix.
The trio of the
Russell winning coaches will therefore be reunited again in 2022-23.
Similar Articles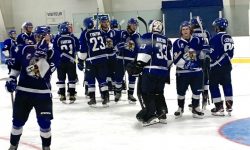 Your Titans played a strong game tonight and after taking a 5-0 lead in the first period, the team cruised
Read More