Blog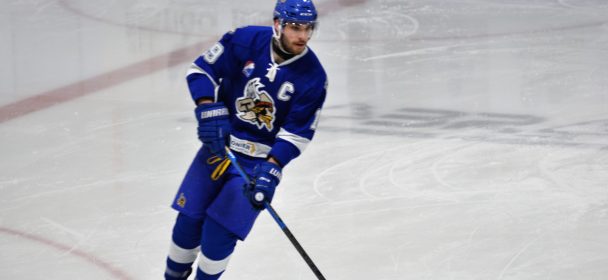 Rattlers take 1-0 lead in series
The Bradford Rattlers were in town tonight at the Centre to take on the host Titans in game 1 of the North division final. At the final buzzer, it's the team from Bradford that were victorious by the score of 5-2 and stealing home ice advantage from the Titans.
The two teams exchanged goals almost midway through the first. But a penalty shot was called and the Rattlers took advantage and scored and went to the first intermission with a 2-1 lead. Alex Provost-Ross scored the Titans goal.
Only one goal in the second and it was by the Rattlers to lead 3-1 after 40 minutes. An early third period goal by Misha Akatnov brought the Titans within one goal. But only 38 seconds later, the Rattlers restored their two goal cushion. Late in the period with Bobby Cloutier pulled for an extra attacker, the Rattlers sealed the win with an empty net goal.
The Rattlers were full marks for their road win as they were on the puck at almost every opportunity and had the Titans scrambling in their zone on multiple occasions. Shots were 45-38 in favor of the Rattlers. The Titans will try to tie the series as game 2 goes Sunday afternoon back at the Centre at 4pm.
Go Titans!
Similar Articles
The President of the Temiscaming Titans Mr. Pascal Labranche is pleased to announce that Francois Harrisson, General Manager and Director
Read More