Blog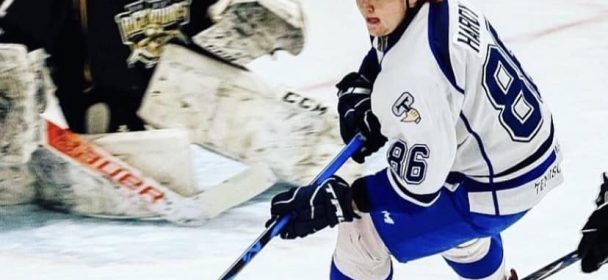 Titans very excited to confirm the return for a third season of top forward Nathan Hardy.
Nathan (2003) 5'10" 205 was the team's leading scorer last season with 63 points in 36 games.
In 2 seasons with us, the young man from Sherbrooke has collected 108 points in 68 games.
He was also part of the Russell
2022 champion team when he formed a power line with Charles-André Cypihot and David Fontaine.
More than that, Nathan is a player who is truly at the heart of the team. A leader within our club, he embodies the values of a true Titans and is respected across the league.
Last season he won the Most Persistent Player Award highlighting his constant efforts on the ice as well as his role in the dressing room.
Over his 2 seasons with your Titans, number 86 has become one of the most popular players among fans.
Now 20 years old, with 2 years of experience with the Juniors, we have a feeling that the 2023-24 Season will be hos very best. He is also in very great shape actually.
What fans need to know is that Nathan is coming back this season because he not only feels appreciated by the organization, but also by our loyal fans.
Temiscaming, the Titans and Titans fans have become Nathan's "2nd family".
Similar Articles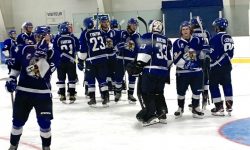 Your Titans played a strong game tonight and after taking a 5-0 lead in the first period, the team cruised
Read More