Blog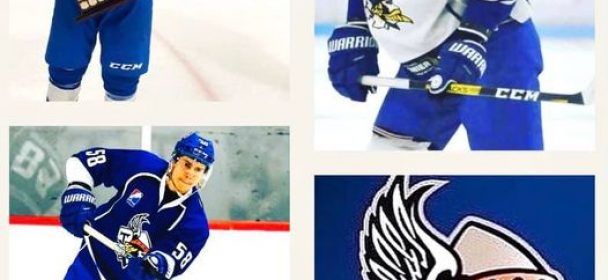 may 9, 2022
Titans are pleased to announce the return of veteran defenseman Jerry Mongrain (2001) 6'0" 200 for the coming 2022-23 Season.
Jerry will be in his 3rd year and 2nd season with us.
Last season he elevated his game to the ranks of the most reliable defensemen in the league.
An excellent skater with a good shot and capable of taking minutes in a game, he was an important member of this defense which allowed only 19 goals in 13 playoff games.
A fan of physical conditioning, healthy nutrition and a player who takes his role very seriously, Jerry leads by example and should inspire any young defenseman who wants to excel in Jr. hockey.
Welcome back Jerry. Let's REPEAT now.
Similar Articles
Titans showed up tonight and played a much better game than the day before. Unfortunately they lost 5-4 against the
Read More