Blog
Jakob Wilhelmsson is now with the Titans
Titans G.M. Nicolas Tourigny is very pleased to announce that the Eksjo, Sweden forward will be joining the Titans. The '96 born player stands 5'10" and weighs 170lbs. Nicolas states that"Jakob is a versatile player that can play forward or defense. A very skilled and physical player. Last season he played for Boro/Vetlanda under 20 and managed 8 points and 87 penalty minutes in 14 games. He will be a great addition to our team says Tourigny"
Welcome Jakob to the Titans !
Similar Articles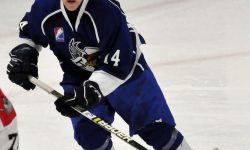 While the team had taken a 4-2 lead after 20 minutes, the Lynx came back into the game to level
Read More