Blog
Dayton Murray returns to Titans blue line corps.
Titans GM Nicolas Tourigny is extremely pleased to announce the return of D-Man Dayton Murray. Dayton's blueline experience brings an excellent two way player. Just as proficient on the PP, Dayton has an excellent shot from the point. His speed allows him to either join in a rush or break up the opposition's attempt. In 2014/15 Dayton played in 39 regular season games and scored 6 goals and collected 21 assists.
WELCOME BACK DAYTON !!!
Similar Articles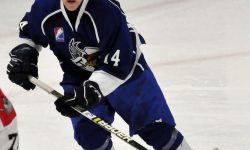 While the team had taken a 4-2 lead after 20 minutes, the Lynx came back into the game to level
Read More