Blog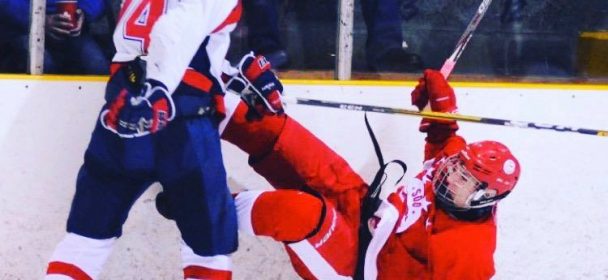 The Titans and the West Nipissing Lynx have made a big deal.

The Titans obtain the rights to local forward Cameron Pariseau (2002) 5'10 '170 and in return
send the rights to Blind River forward Caleb Serre (1999) 5'9' '175.
to the Lynx.
Cameron Pariseau was selected by the Lynx in the 1st round of the 1999 Draft.
Last season he had 16 goals 22 assists for 38 points in addition to 108 penalty minutes 
in 34 games with the North Bay Trappers Midget AAA.
He also played 2 games in NOJHL.
Here are our GM's comments about Cameron and this transaction: "We are really happy to acquire a good young local player who has always wanted to wear the Titans colors and for whom the blue uniform means a lot. Cameron had a very good season last year, producing over 1 point per game while playing with his characteristic fiery spirit. He excels along the bands. He's a right-handed shooter, which is always interesting in a team. We would have liked to draft him last year but were selecting after the Lynx in the 1st round. The fact that Cam can play up to 4 seasons for the Titans is another positive to consider in this transaction. We have several local and North Bay area players in our organization who are between the ages of 16 and 17. These players will grow together and ensure a bright future for our team. Having the same group of regional players with our club for a number of years also allows fans to bond with the players. Cameron told us last night that he is really proud of the confidence we place in him and happy to see his GMHL rights pass to his hometown Jr. team. In return, we transferred the rights to one of the top 5 JrA players in the country. Not an easy thing to do in life. Caleb Serre had an amazing last season in the NOJHL. But excellent as he is, Caleb, at 21, is in his last season of Jr. hockey eligibility and is now studying at Laurentian University in Sudbury. It was impossible for him to play for the Titans. In addition, he is due to begin his career in college hockey in January. He asked us for the favor of trading his rights to the Lynx, the only team where he could play competitive hockey in the fall. It is in the values ​​of the Titans not to retain a player when his studies lead him not to be able to play for us. We wish him the best of luck for what lies ahead in the future ". Welcome home and welcome to the Titans organization Cameron.
Similar Articles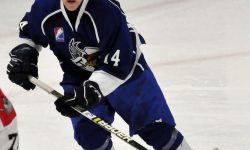 While the team had taken a 4-2 lead after 20 minutes, the Lynx came back into the game to level
Read More