Blog
Les Titans viseront à retrouver le sentier de la victoire demain dès 09:00 contre Tottenham.
Bad game in the system today.
After taking a 4-1 lead in the first period, the team lost 8-6 against the Bradford Bulls, the last goal having been scored in an empty goal.
Very bad 2nd period where we allowed 5 goals to retreat to the dressing room trailing 6-4.
The count was leveled at 6-6 in the 3th, but we ultimately lost 8-6.
Émile Lavallée scored 3 goals. Emerick Fortin scored his 1st of the season.
YourTitans will aim to return to winning path tomorrow at 09:00 against Tottenham.
Similar Articles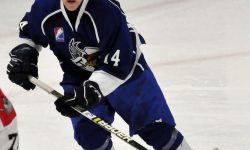 While the team had taken a 4-2 lead after 20 minutes, the Lynx came back into the game to level
Read More