Blog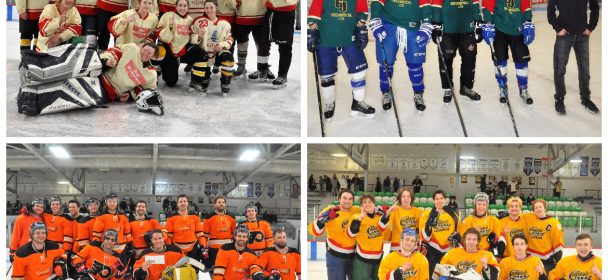 After a two year wait due to the Covid situation, the Titans were able to hold their annual Easter Tournament.  A total of 17 teams competed in 3 three divisions for $4,000 in purse money. The whole weekend was very well attended and provided some great hockey action in the Mixed, B and A divisions. 4 team competed in the mixed while only 3 were in the A divsion. The most popular division was the B with 10 teams.
In Sunday's finals in the mixed it was He shoots, she screams winning over Lil Rusty. In the A final, it was a rematch of G-Joeys and Les Flyes from Ville-Marie. In the earlier match, the G-Joeys won a shootout. But in the finals the Ville Marie squad took the top honors with a convincing victory. In the last final it was the young team the Centennials that beat a much older and experienced team, the Shockers to take the prize in the B.
It was a reunion weekend as many former Titans came to play. A photo was taken with 5 of the 6 players who have had their jersey numbers retired, including Andre Leclair, Richard Abbott, Chris Levesque, Ryder Murray & Dayton Murray.
Looking forward to 2023's tournament with some new things coming.
Similar Articles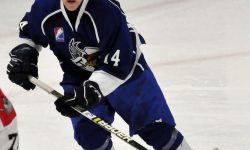 While the team had taken a 4-2 lead after 20 minutes, the Lynx came back into the game to level
Read More